First birthday sessions are such a fun and adorable milestone. There are so many ways to commemorate your baby's first major celebration. Some traditional and some just plain cute. This little babe got to do a little bit of both in the studio.
Fall Milestone
I am sure all of you mama's out there have seen the super classic and traditional first birthday sessions. Cake smash with your kid that is either thrilled or disturbed by the sticky frosting and crazy camera in their face. Jayme totally understands that that isn't what everyone wants as the main part of their session. And, she is always coming up with great ways to capture this major baby milestone, that is still gorgeous, timeless AND fun. For this adorable babe, she decided to play with the traditional little girl pink, while throwing in some personal touches. The girly glitter pumpkins, personalized sign and ribbon banner are amazing pieces that are personal, and cute. Then she followed up by taking a hot minute for some always-adorable cake smash photos. You get some fun, and classic pictures while still keeping the session your own.
First-Year Album Sessions
Jayme has taken the time to create an amazing package for all of you expecting mamas out there. Her "First-Year Album" is basically an easy way to make sure you grab all of your major milestone photoshoots for you and your baby. You will get a Maternity, Newborn, Six Month and First-Year session. You schedule them all at once, and then once your baby is here all you have to do is show up to the session on the pre-scheduled date.
Call Jayme
Please call or text Jayme at 214.390.9524 or use the online contact form. She will get back to you quickly, usually within one day.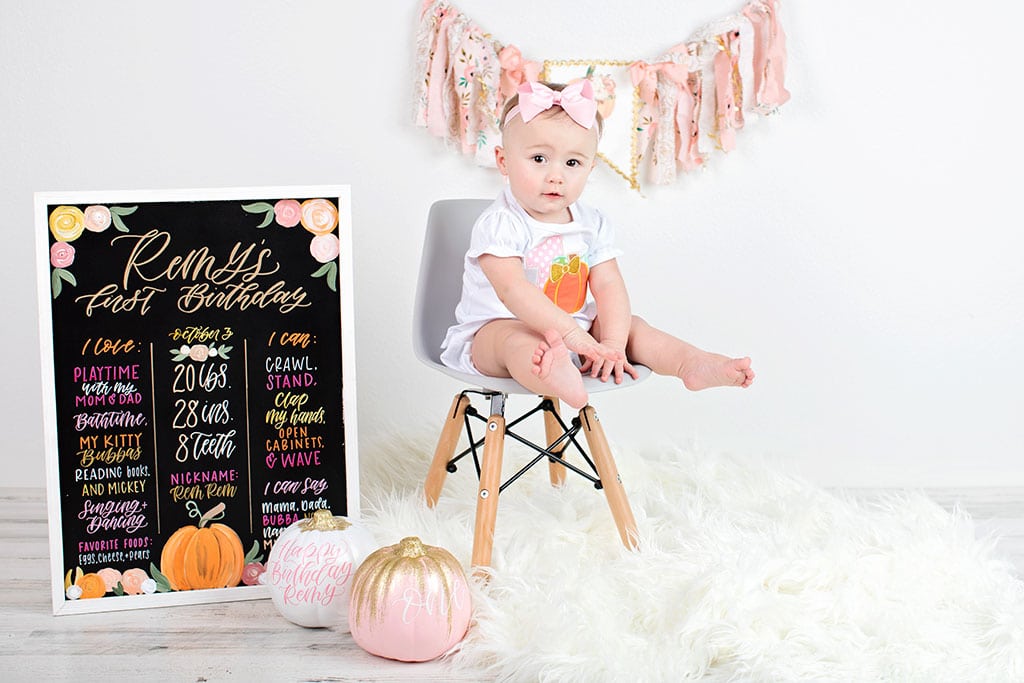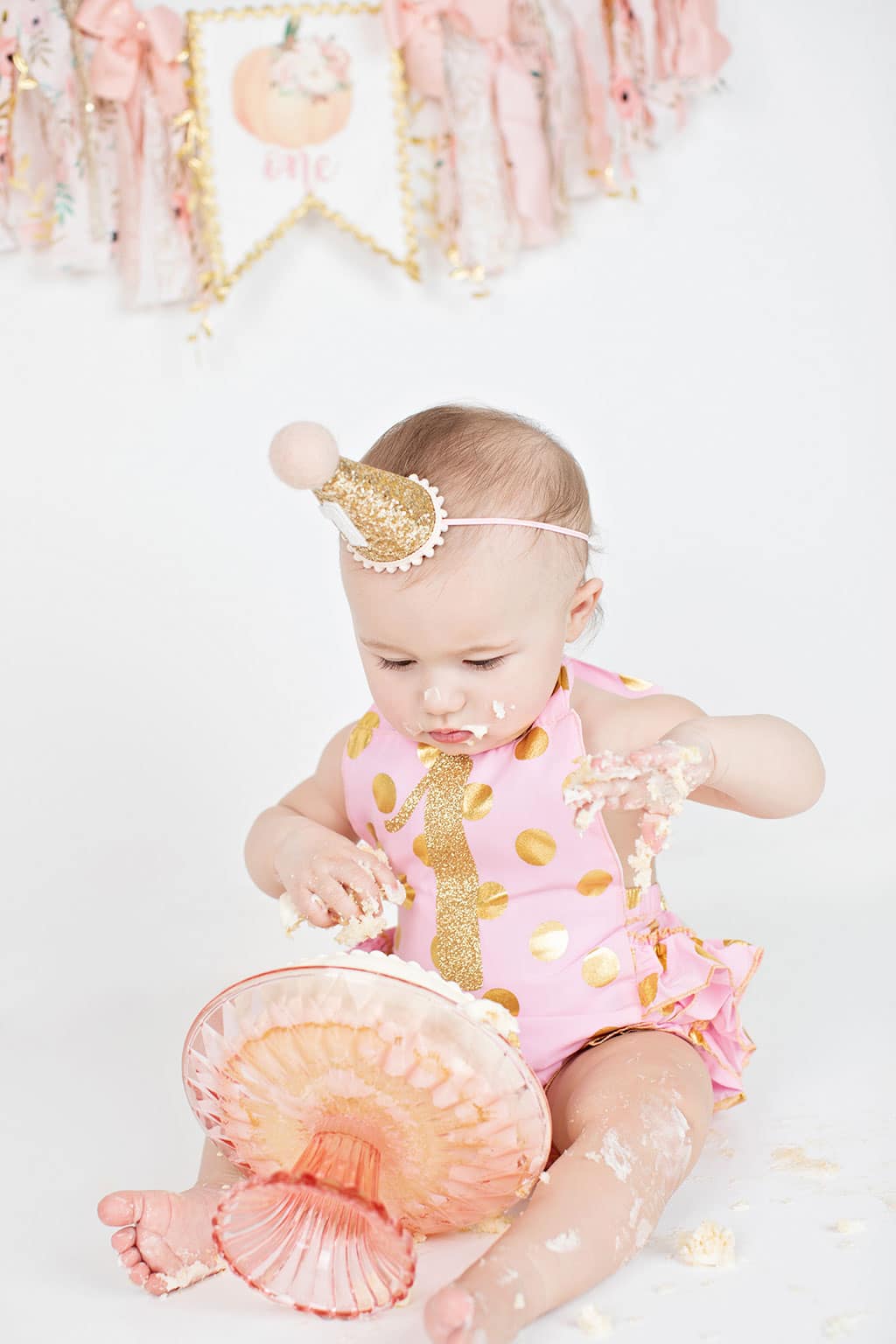 st