Miette Photography is a boutique portrait studio founded on the belief in giving families what they deserve – quality, expertise, and style. With over 25 years of professional photography experience I offer a stunning collection of portrait options, specializing in MATERNITY, NEWBORN and FAMILY photos, custom wall art, and high-end ALBUMS. My style is NATURAL. That means, few props, minimalist, clean, classic images that will never age or look outdated. My experience in fine art and fashion sets me apart from other photographers. Using my background as a painter and graphic designer, I instinctively balance the elements of color, texture, and light in each image, creating not just memorable photos but true works of art.
| Print Products |
Specializing in custom professional photo albums and wall portraits, I strive to make each final photograph a true work of art and an heirloom to be passed down for generations. I believe that beautiful portraits can be displayed anywhere, but to ensure that they work well with your space I will work with you to design and coordinate image choices and materials to help you create the absolute best works of art for your home. Everyone thinks they just want digital images from their sessions but every single client tells me they are so happy that they chose to make actual prints or albums because otherwise their digital files would just sit on a USB drive in a drawer or on their computer like their wedding images. To find out more about print vs. digital visit my DIGITAL page.
Albums
Albums are wedding style and of the highest quality with UV coated board book pages and custom covers. I offer my newborn clients a special One Year Album that combines images from newborn, 6 month and 1 year sessions to create a memorable book that beautifully captures the milestones of baby's first year in images. You can even add maternity images to this album. It makes a great heirloom to hand down to your child. Find out more about my ONE YEAR MILESTONE ALBUM and the SINGLE ALBUM.
Prints 
Archival paper prints are printed at the best professional labs with museum-quality acid-free archival papers. You can choose from a variety of frame options in the studio as well.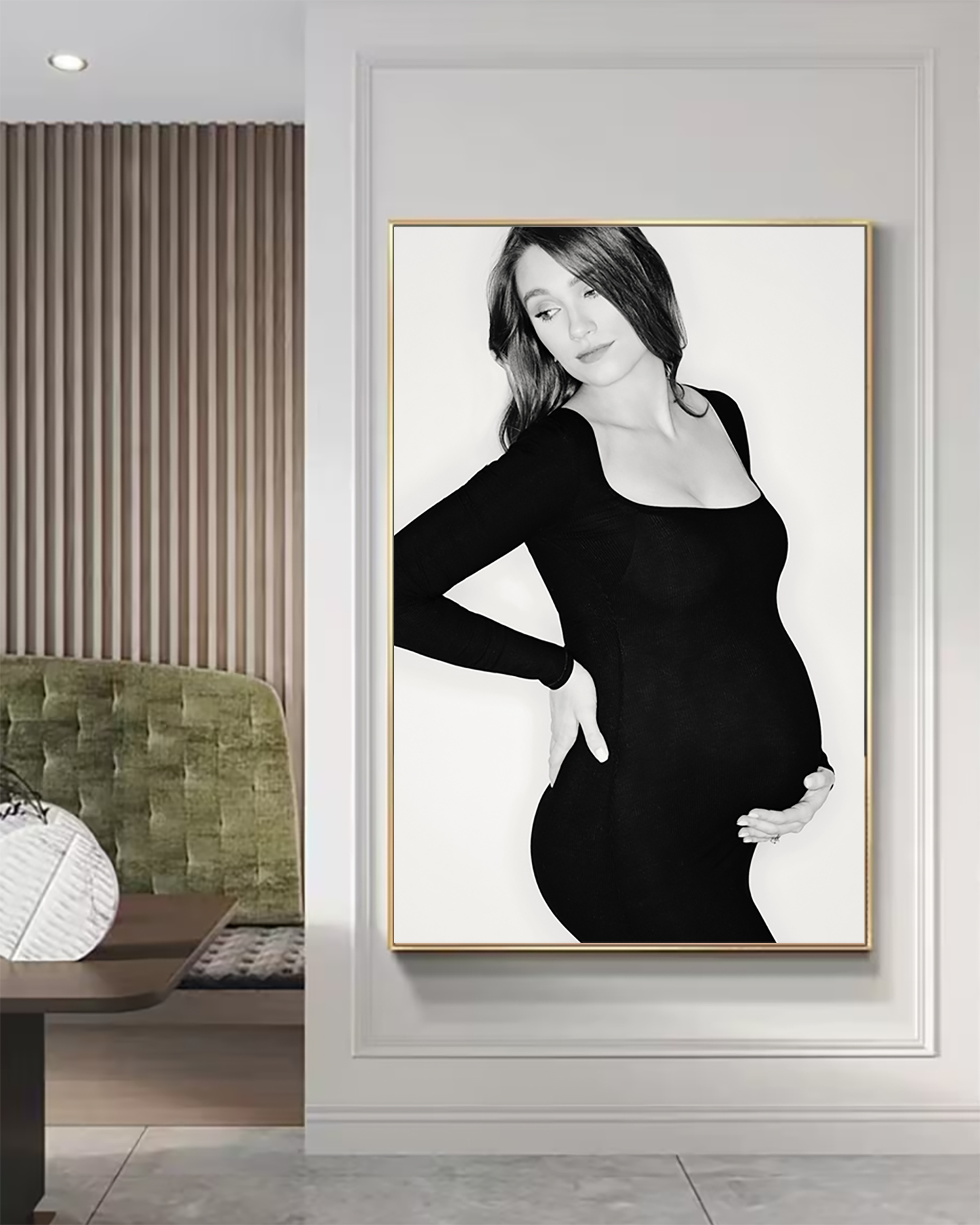 Canvas wraps and framed canvases are printed on professional fine art canvas and specially coated for longevity and for UV protection. The result is a very modern, eye-catching work of art that is ready to hang. These are perfect for a high-impact look over a fireplace or clustered in groups.
Acrylic is a sleek and modern printing option for your special images. Photographs get extra depth and radiance when paired with polished acrylic. Your photo print is laminated on an acrylic glass that is cut with millimeter precision. Several sizes with a variety of contemporary mounting options are available.
I am a luxury boutique photographer. Expect to pay an average of $1500 after product and digital purchases. A' la carte prints start at $99 and packages including digital files start at $1200.
If you are on a budget, consider spreading the expense around a bit by allowing friends and family to contribute to your photo session. Add Miette Photography to your gift registry and your loved ones can donate amounts specified by you or in any increment that they wish. For more information, please see my
GIFT REGISTRY
page. To find out more about why it is important to invest in a truly professional photography  experience for these special moments in your family's life please visit my
investment
page.
| Session Fees |
The standard non-refundable session fee reserves your session slot and includes:
Pre-Session Consultation (by phone, online or in person)
Portrait Studio Session
Custom Editing and Retouching
Photo Review and Ordering Session
NO IMAGES ARE INCLUDED WITH SESSION FEES. PRODUCT AND DIGITAL FILES CAN BE PURCHASED AT THE REVIEW AND ORDERING SESSION.
Family studio session  – $300
Maternity session  – $400
Maternity session with family  – $450
Newborn session  – $300
Newborn session with family  – $400 
* All session fees are non-refundable. Family session fees include 4 family members. Each additional person is $40.
*Location session within 20 miles of studio add $100 to above, Saturday session add $100 to above