Every newborn photo shoot is special, but inviting parents in front of the camera makes for the most memorable, smile-inducing photos you could ask for! Check out these recent newborn photos with parents. We hope they make your day a little brighter.
Newborn sessions capture a brief moment in time.
As any parent knows, newborns are this small for only a short amount of time. When you're photographed with your newborn, you'll be able to look back on these images and see just how small your little bundle was in your arms. And as babies become toddlers and eventually teenagers, you'll want to remember—and be able to show them!—what they looked like in their very first weeks or months of life.
In this photo, you can see how the baby's little head was able to fit into Dad's hand. And just look at that smile!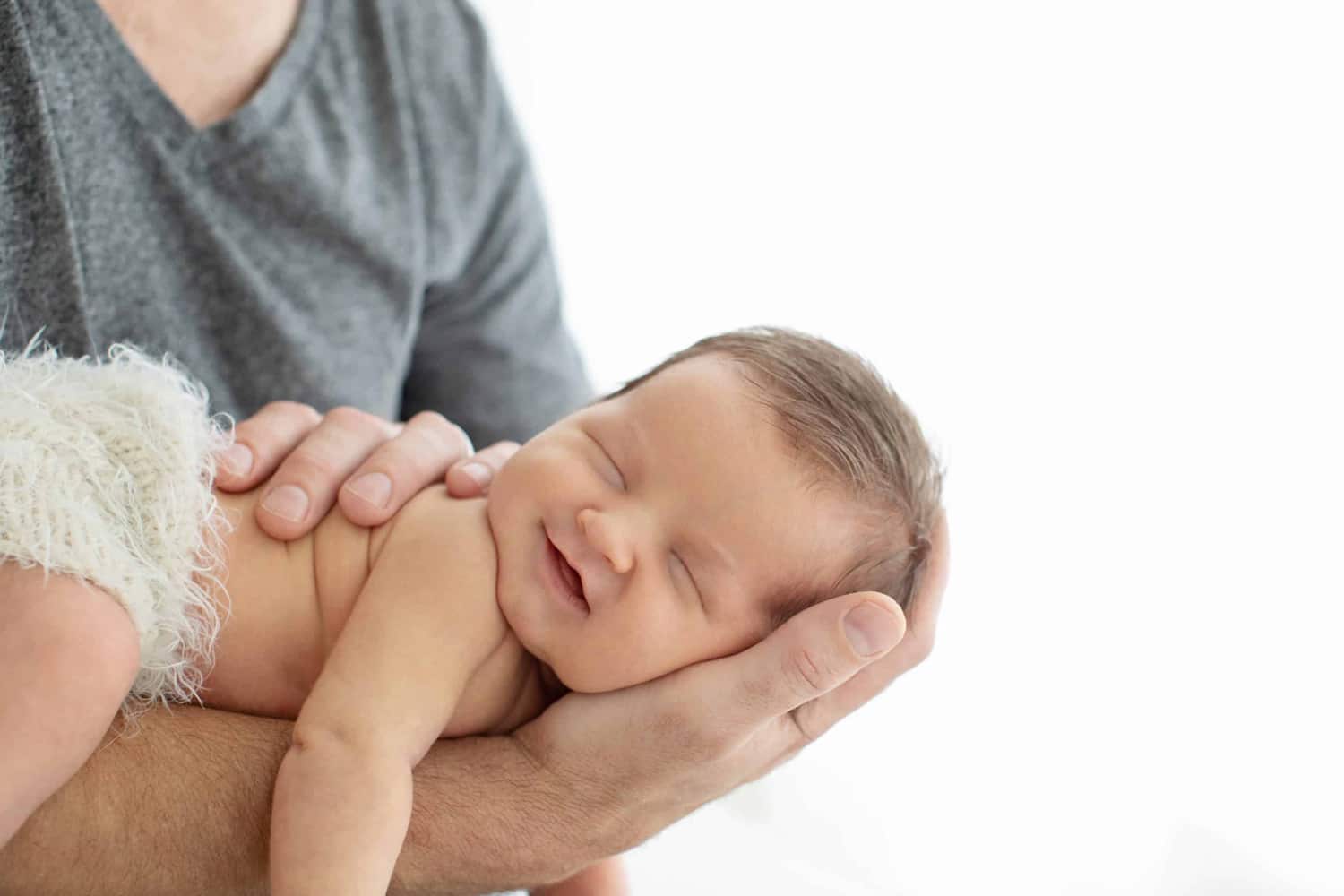 Newborn photos with parents are meaningful.
When Jayme photographs babies and parents, she strives to capture emotions rather than posed portraits. It's about capturing the intimate moments between parents and their brand new love—their newborn baby.
Notice how in the photos below, the parents are looking lovingly at one another. Even when you and your spouse are sleep-deprived, stressed, and learning how to care for a baby, newborn photos with parents can remind you that you're on this journey together. Your partnership and love for your family has the power to stand the test of time.
Book newborn photos with parents through Miette Photography!
Of course, when you book a newborn session with Miette Photography, we'll get plenty of photos of just your baby being adorable. Jayme uses expertise, quality, and style in all her photo shoots, with minimal props and maximal focus on your newborn.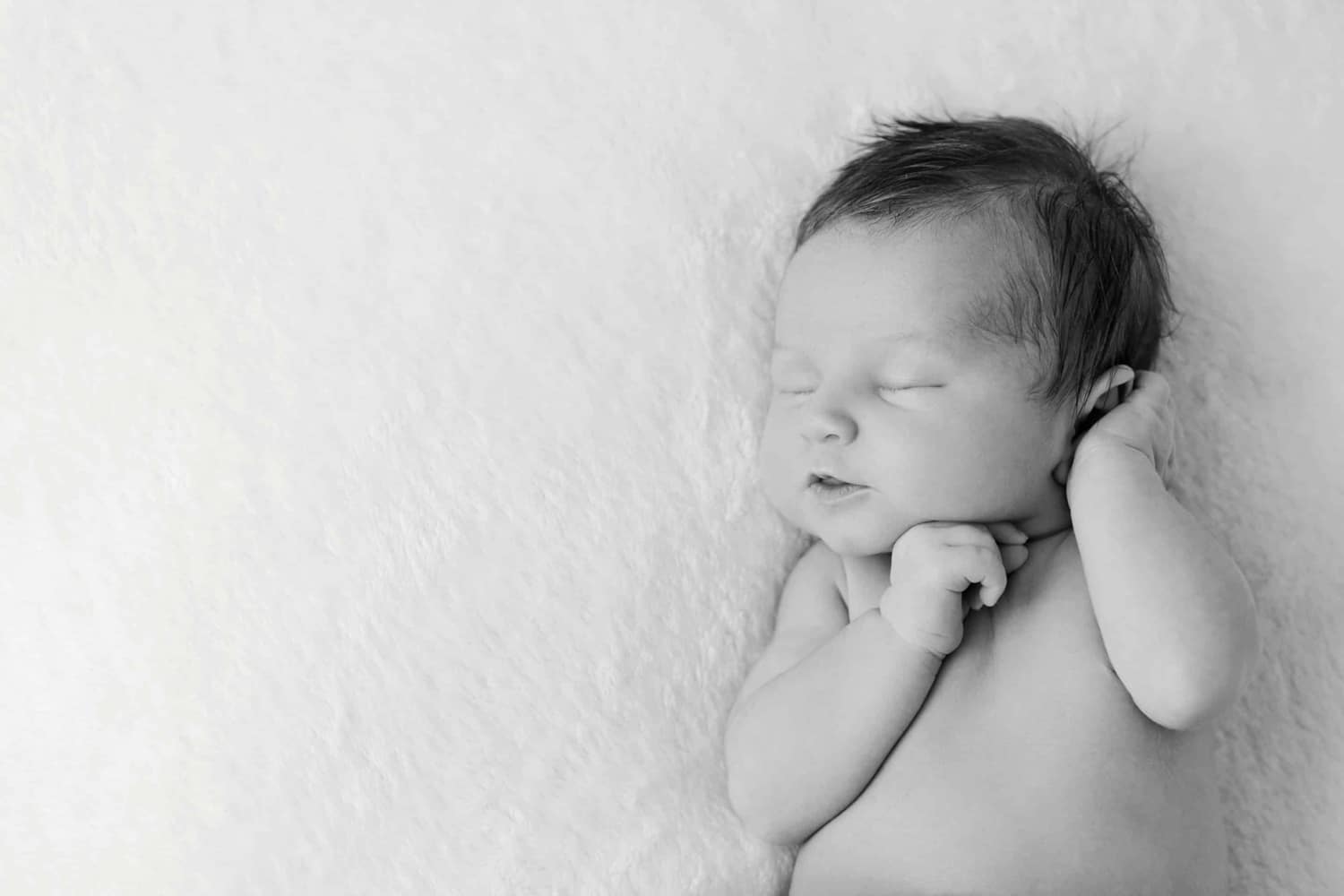 If you're expecting, you can reach out to us and get your newborn photos with parents on the schedule! Jayme will set up a pre-shoot consultation to talk about your vision for the shoot. And we hope we'll get to see both you and your partner in front of the camera, too.