Maternity Sessions! I love having all the almost-mamas in my studio. However, deciding what to wear for a maternity session is a huge task, and can be incredibly overwhelming. Here are the top 5 favorite looks that I have done over the years that will hopefully make the job a little easier on you. I also send every client a style guide after their session is booked to help them with their choices.
1- High Fashion
I get a lot of moms that want a very classy, but high-fashion vibe. I typically recommend a form-fitted, floor-length gown, and heels if you choose. Or you can go with something flowy. Sleek and simple but so striking, especially if you get a dress with a little bit of a train. Stunning.

2- Sporty
On the opposite end, I get Moms who are sporty and want to be more comfortable. Super simple spandex, a white tank top, and some cute knee-high socks kill this look.
3- Cultural
I am so lucky to have a diverse client base, and sometimes I get women who want to bring their culture into their session. For that bring your Sari, or whatever speaks to you and represents your culture in a personal way.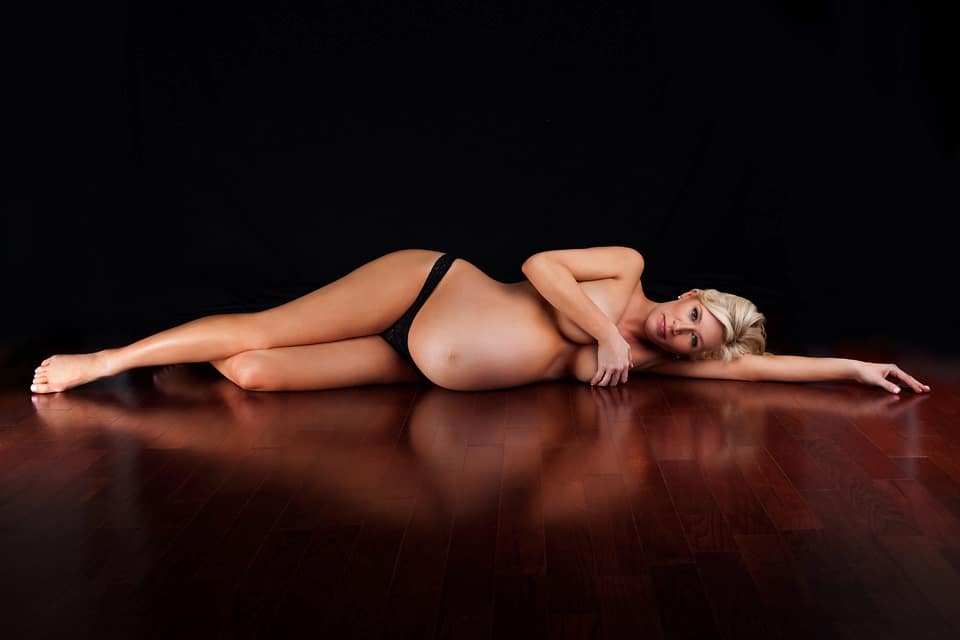 4-Semi-Nude/Nude
Now granted, not everyone is feeling they look their best when they are pregnant, but this is truly a time to drop the self-consciousness and really celebrate your body. Some women are comfortable with an all-nude session and some prefer semi-nude, but I have never had a mom regret their decision. Every mom has told me how comfortable I have made them feel and that they came away feeling really beautiful.
5- Sexy

A sexier session is also super fun. Believe it or not, there are a ton of stunning maternity lingerie options out there. You can also just use non-maternity lingerie or transparent wraps. Find the pieces that make you feel confident and sexy, and rock them in your session. Here is a great lace piece you could wear with or without underwear.
I also came across this Maternity Dress Rental website, if you don't want to buy one. Another pro-tip- check out Etsy too. There are some incredible creators out there, that can also make a matching dress for an older daughter if you want her in your session too.
You need to feel confident during your maternity session. These are popular looks I have seen over the years, but if something else makes you feel better – own it! Hopefully, these looks bring you some inspiration.
Please call or text me at 214.864.5787 or use my online contact form and I'll get back to you quickly, usually within one day. I look forward to speaking with you.