At Miette Photography, we believe the little details can be the most significant. Think of the Sistine Chapel and the art that covers its ceiling. History says it took Michelangelo four years to complete the painting—and the level of detail is immaculate. It's why millions of people flock to the Chapel every year. We're certainly not comparing our work to Michelangelo! But we do think our attention to detail makes us one of the best newborn photographers in Dallas.
The little details about your newborn will be the first things to change as your baby grows. Their toes, fingers, ears, lips, hair, and face will lengthen and change in shape. That's why it's best to bring your baby to the studio within the first two weeks. They're still sleeping soundly and curling up in the fetal position. Around three weeks old, babies want to stretch out, extend their legs, and straighten their backs. So if you're looking for those trademark newborn photos, come in early!
We tell all of our clients that Jayme has 20 years of experience photographing newborns as one of the best newborn photographers in Dallas. She also trained with a NICU nurse to learn how to safely handle babies as young as five days old. You can trust that your baby is in good hands at Miette Photography.
Let's look at some of those little details we'll capture in a newborn shoot:
Little Feet
There's something about those curled toes that makes us smile every time. We like to snuggle those feet into a soft blanket.
Tiny Hands
Newborn babies can be so expressive with their hands. Plus, we love a good stretch!
Sweet Faces
Your newborn's face is one you'll want to remember forever. From eyes to noses to sweet curls of hair, let's save those little details for your baby book.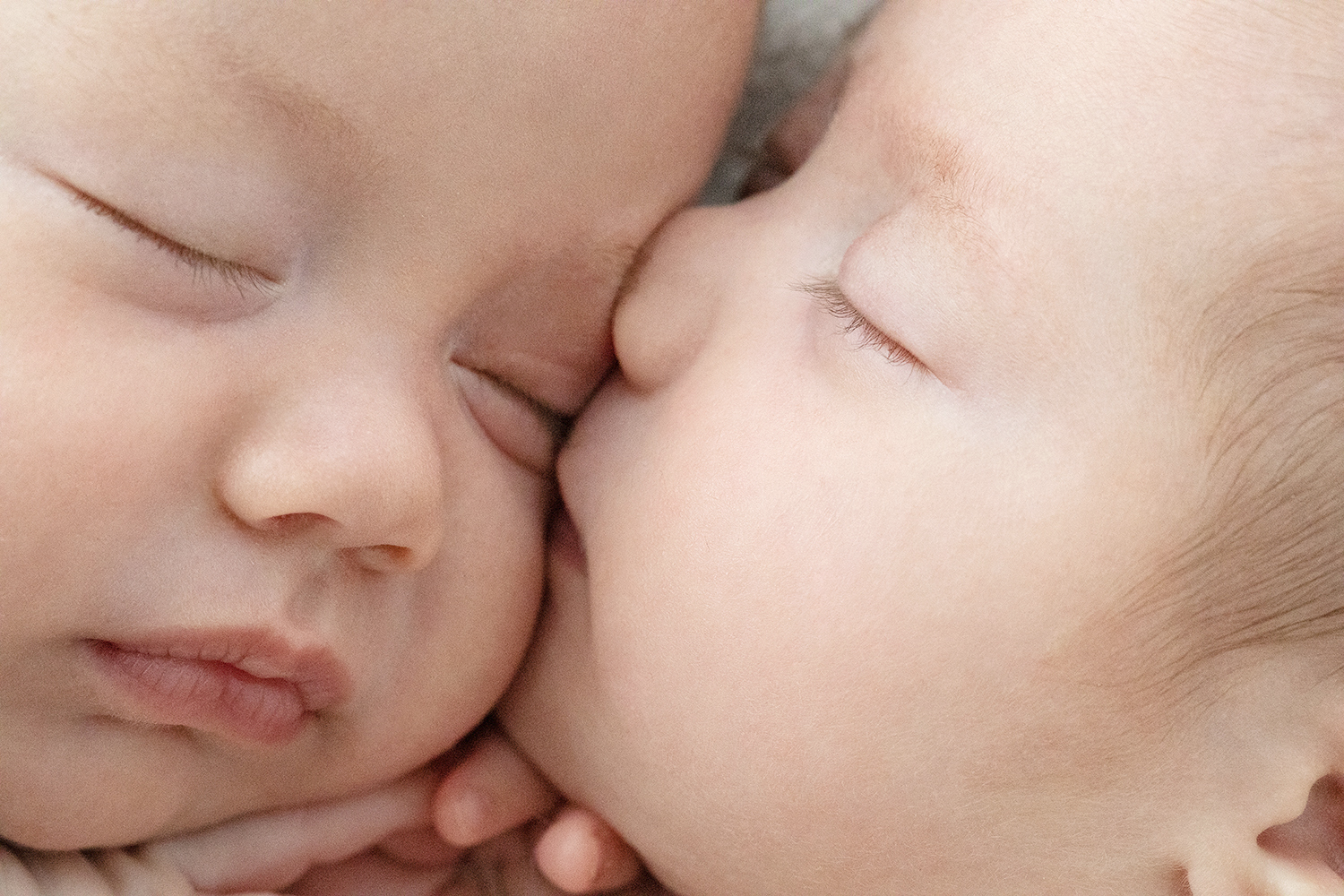 Book a Session With One of the Best Newborn Photographers in Dallas
If you're expecting and want to bring your newborn into the studio within the first two weeks of life, go ahead and book a session with Miette Photography! Contact us today—we're happy to share more about what to expect for your newborn shoot.