Basil, tomatoes, olive oil, pasta, and garlic – that's all it takes to make the classic spaghetti al pomodoro. Like Italian cuisine, natural newborn photography embraces simplicity and authenticity. It's an approach that focuses on capturing the true essence of your baby in their most genuine form. No heavy use of props, no forced poses, and an obsession with the smallest details – that's our secret sauce. In today's post, we're diving into the key elements of a natural newborn photography style.
No Heavy Use of Props
Unlike staged photography with its elaborate props, natural newborn photography keeps things simple. There are no bumblebee costumes, giant pumpkins, or cabbage leaf hats. Instead of distracting sets, the emphasis is on your baby's innate beauty and budding personality. We tell a story of the purity and innocence of your little one with knitwear, understated colors, milk-colored blankets, pink bow headbands, and cuddly rabbit ears. These delicate props allow for the charm of the child to shine through.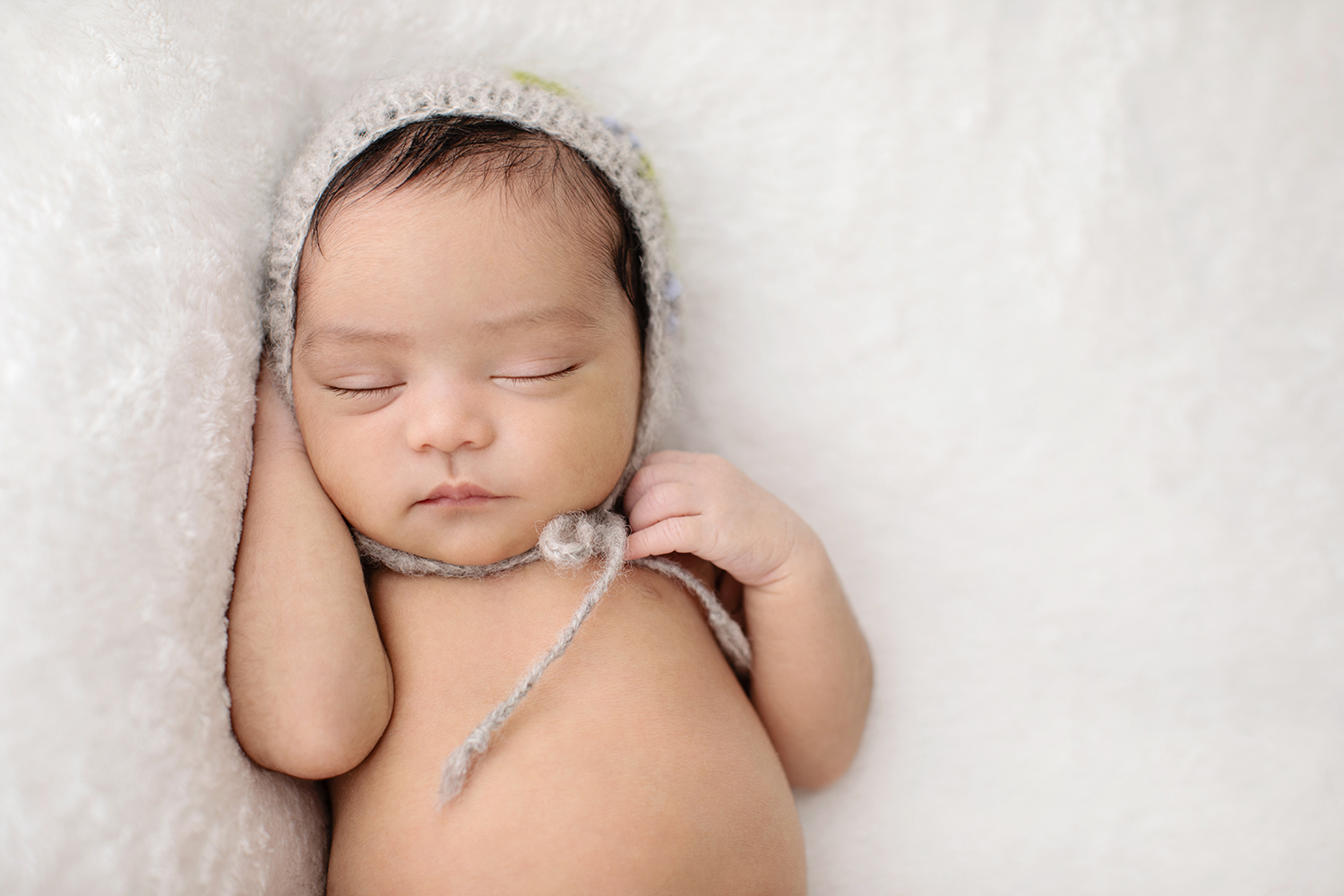 The Baby Dictates the Session
In our newborn photography sessions, the baby is both the muse and the art director. The little one takes the lead in terms of poses, gestures, and expressions. Our photographer, Jayme, works in harmony with your baby's natural rhythm, capturing their endearing expressions and sweet gestures. This ensures a comfortable and pleasurable experience for both the baby and the parents. It also makes for photographs that look cinematic and effortless, rather than theatrical and artificial.
Capturing Real-Life Moments
We want to portray your baby just as they are in real life – peaceful, content, and utterly adorable. Candid shots and genuine moments replace forced poses, making the photos a true reflection of your baby's temperament. This approach creates a serene atmosphere and captures the most breathtaking images of your baby.

Treasuring Tiny Features with Close-Ups
The tiniest details define your baby. From their dainty fingers and precious toes to their button noses and alert eyes, every intricate feature is lovingly captured in close-ups. These images become cherished keepsakes that define your newborn's uniqueness. They also serve as an archive to document your baby's ever-changing features.
Book a Photoshoot with the Best Natural Newborn Photographer in Dallas
To ensure your precious moments are captured with finesse, book a photoshoot with the best natural newborn photographer in Dallas. Our experienced and skilled photographer, Jayme, understands the subtleties of this style, creating a heartwarming experience for mom and dad. We can't wait to meet you!