Ah, the sweet, sleepless nights of parenthood; it's been six months of milky kisses and 6AM diaper changes. So, you know what that means. It's time to celebrate with a 6-month natural baby photoshoot!
Remember those tiny fingers and adorable little details we captured in the newborn photoshoot? Well, now we're spotlighting those toothless grins and the brand-new milestone: sitting up like a pro.
Embracing Simplicity in A Natural Baby Photoshoot
You've heard it from us before–we're not about contrived poses. As the 6-month mark rolls around, we're eager to showcase your baby's budding personality. We're on a mission to capture those twinkling eyes, contagious giggles, and heart-melting expressions that tell a story words can't fully express.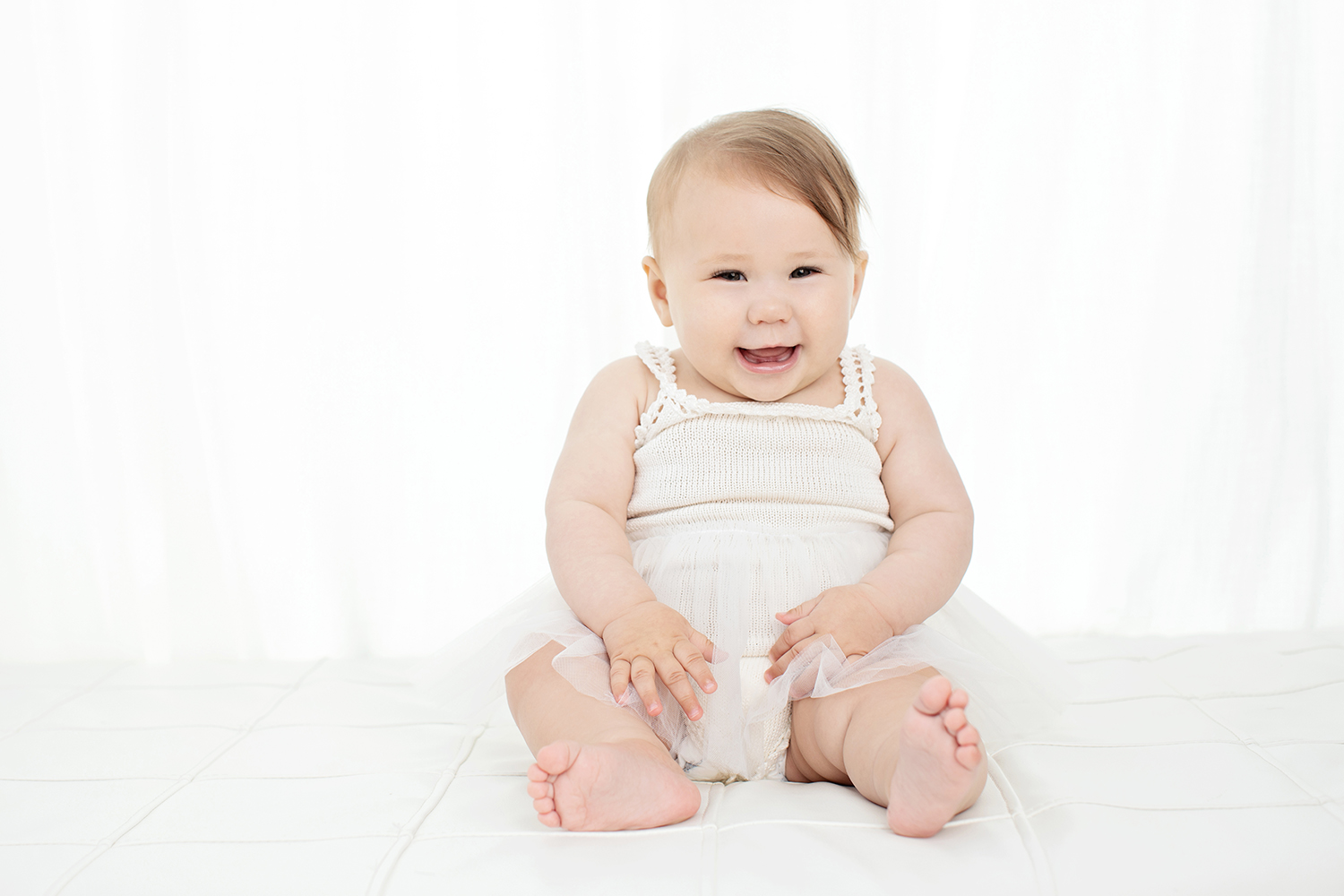 Why 6 Month Photos Matter
Let's take a moment to rewind to those very first days, when everything was fresh and new. Fast forward to now: your little one is sitting up straight, showing off their newfound decision-making skills, and embarking on the grand adventure of becoming their own little person.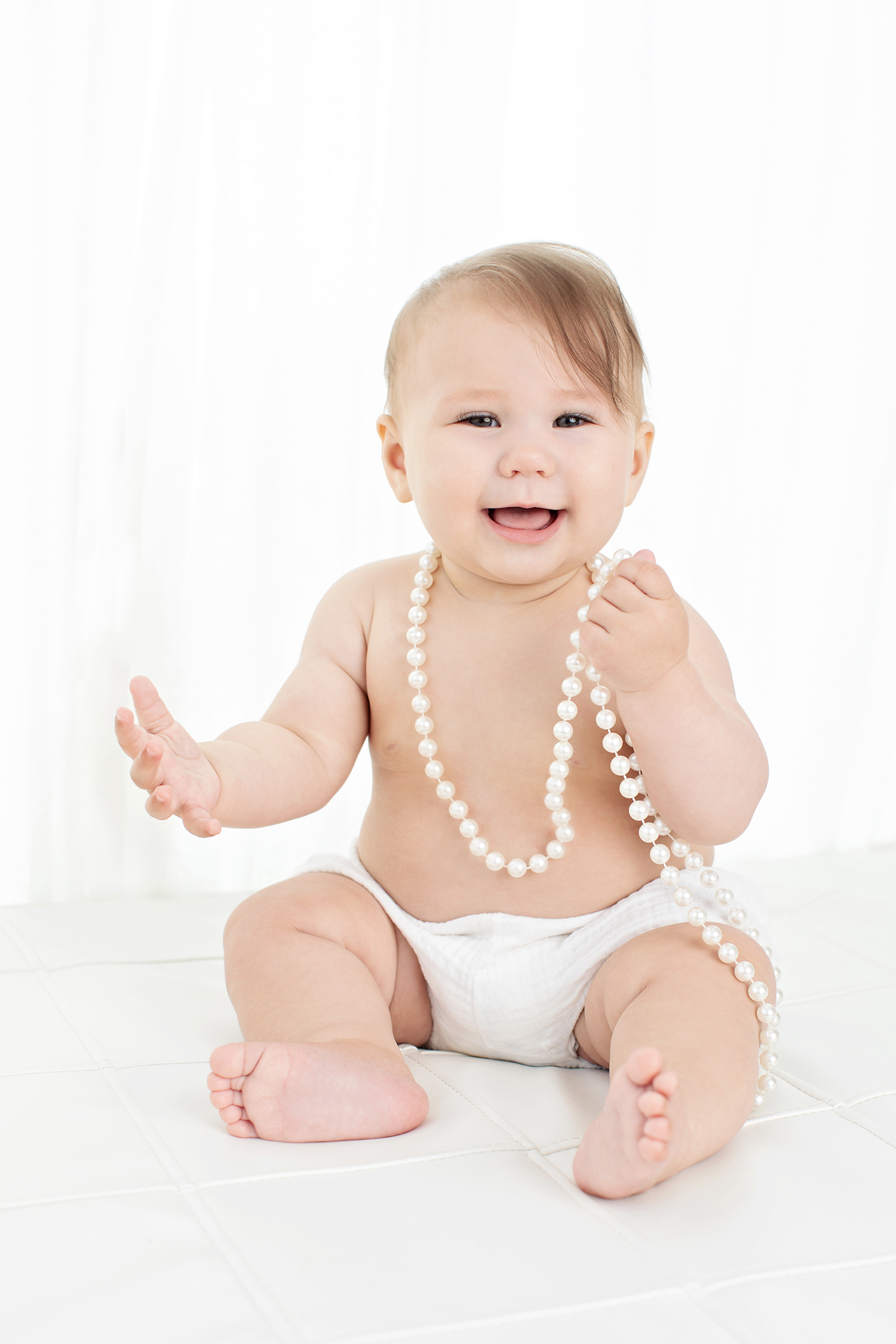 Chronicles of Developmental Milestones
Now, here's where the 6-month session becomes truly extraordinary. Think of it as another riveting chapter in the One Year Baby Photo Album by Miette Photography. Remember flipping through the pages of a book, each turn revealing a new plot development? That's exactly what this album does, capturing the journey from a delicate newborn to a personality-packed little human.
Do you recall how your baby looked when you first brought them home? Suddenly, they're raising an eyebrow just like dad and they have your complexion. These photos freeze-frame their journey through changing features.
Where Curiosity Takes Center Stage
This is the phase when your baby becomes a curious explorer. The 6-month session is our way of capturing that curiosity. Somewhere between the 6th and 8th month, your baby's sitting game is strong, and we're here to capture it–those unassisted sitting moments are pure gold.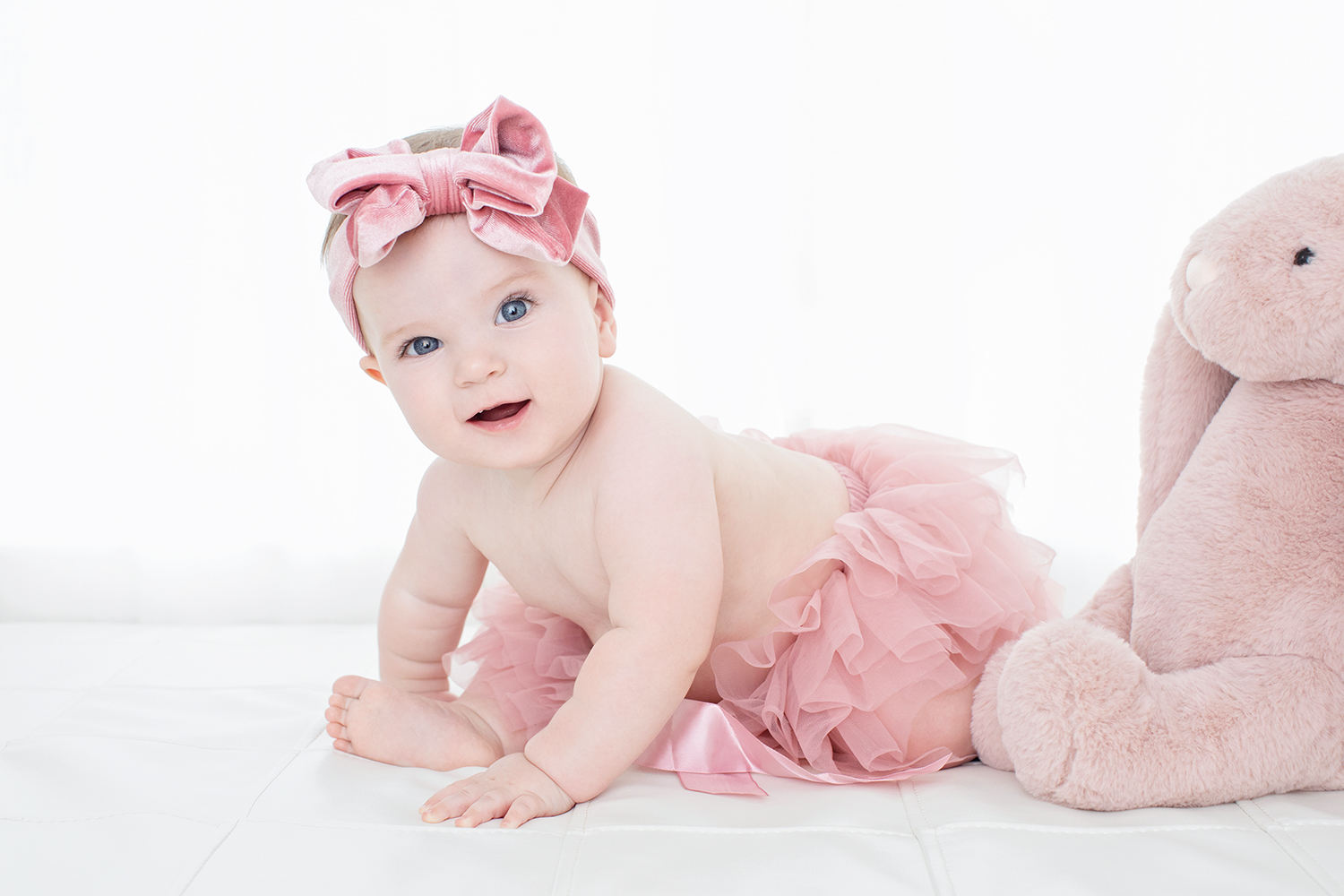 Flexibility in Every Frame
The 6-month session isn't just about the baby–it's an invitation for the whole family to step into the spotlight. Siblings, parents, and the baby create an ensemble of love and laughter.
A Glimpse of Motherhood in a Natural Baby Photoshoot
The six-month milestone also presents an opportunity to celebrate the connection between mother and child. The "motherhood" part of the session is all about capturing moments that radiate pure love, portraying the unbreakable bond between mommy and baby.
Book a Natural Baby Photoshoot with One of the Best Photographers in Dallas
Our natural and simple style is dedicated to crafting timeless images that preserve the enchantment of this milestone forever. Ready to freeze these moments in time with exhibition-worthy photography? Contact us today to book your 6-month session!