Nothing quite compares to the thrill of discovering that you are pregnant–except the moment of finally meeting your little one. However, the physical changes in between can sometimes leave you longing for your old self. When bloating and muscle soreness make you feel unrecognizable, here are five tips from a fine art maternity photographer on adoring your new body!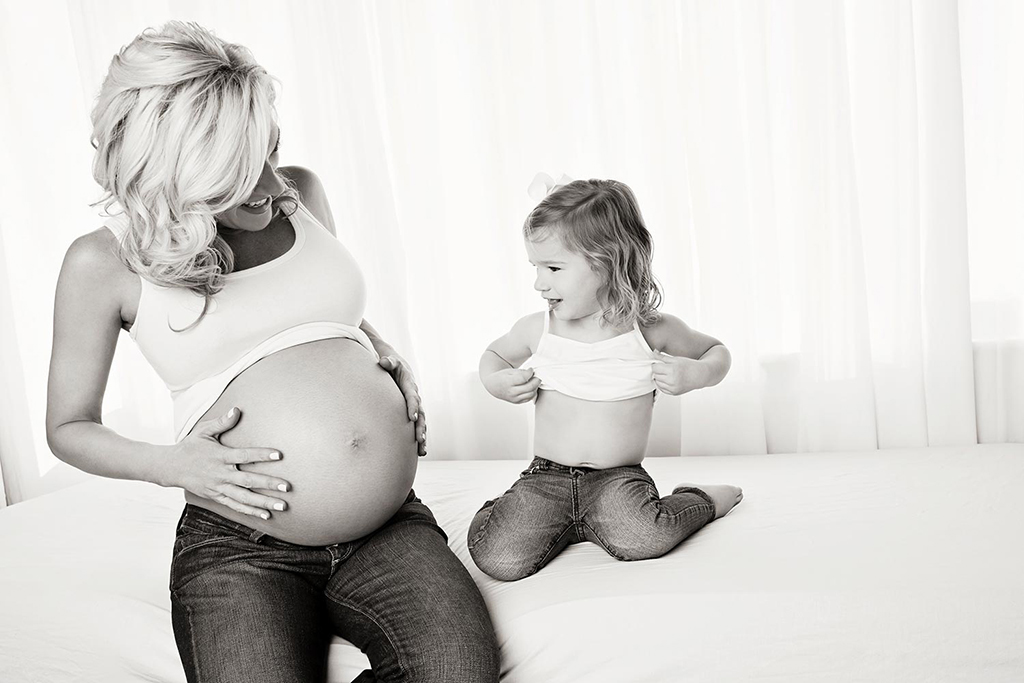 Dress Your Baby Bump in Flattering Maternity Clothes
Wear clothing that highlights your baby bump, rather than concealing it! Instead of oversized sweatshirts, opt for figure-hugging fabrics, sundresses, and skirts that celebrate your curves. You can still feel feminine and attractive, even with morning sickness and cramps. Looking your best can instantly uplift your mood and make you feel confident in your own skin.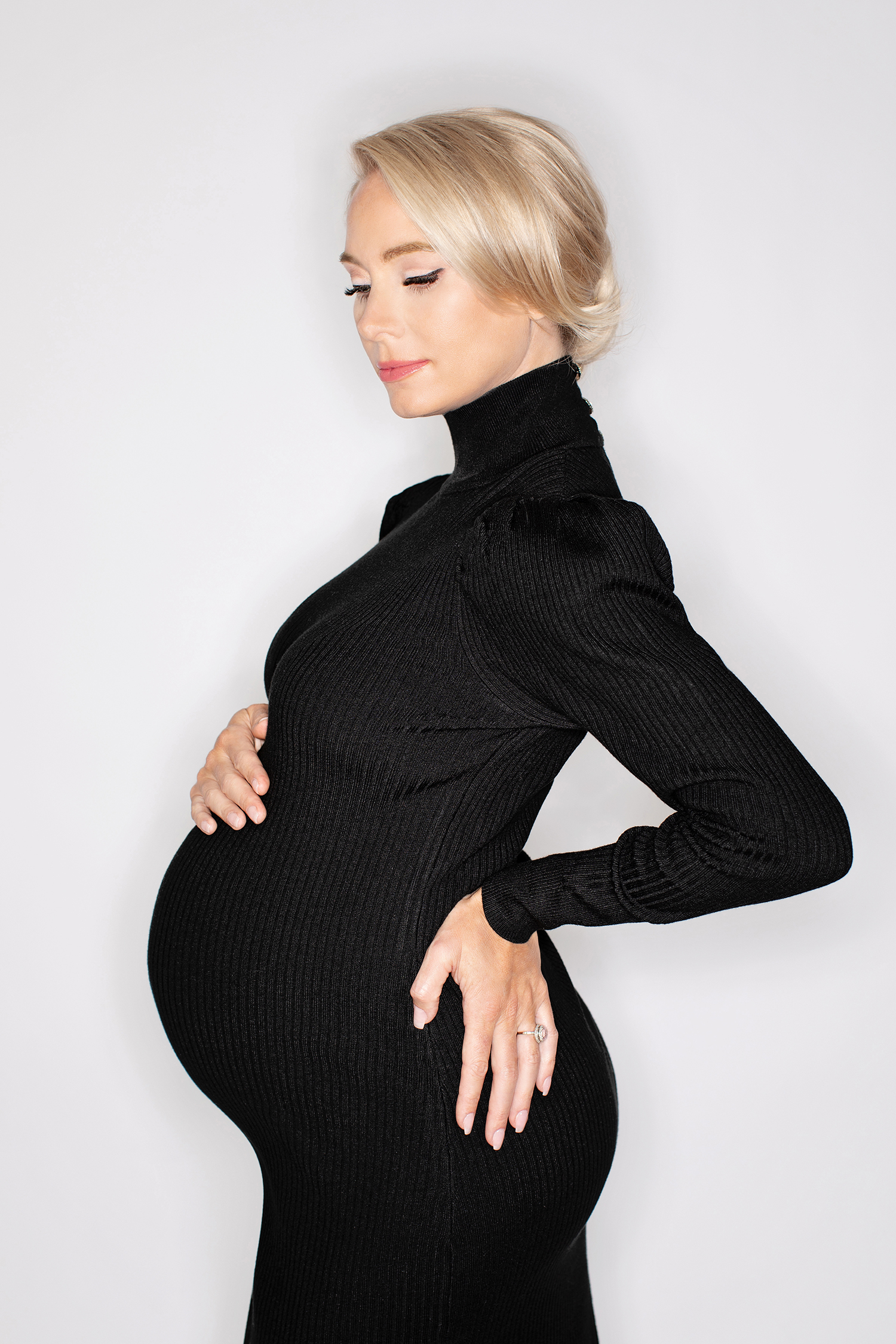 Embrace Your Maternity Glow in a Maternity Photoshoot
Likewise, unleash your fierce side in a confidence-boosting fine art maternity photoshoot with our fashion-forward photographer, Jayme. Flaunt your fuller chest and round belly in our private studio, draped in 100% silk, chiffon, and other elegant pieces from our stylist closet. The experience of posing nude or semi-nude in front of the camera will make you feel like the diamond of the season.
Decorate Your Home with Fine Art Maternity Photography
After your photoshoot, display the beauty of your pregnancy in sultry black and white maternity photos printed on museum-quality canvas, which you can include in your package. Adorn your living space with these stunning images, reminding yourself of your power, sexiness, and beauty in every form. Let the morning sickness become a distant memory as you bask in the reminder of your strength.
Indulge in Self-Care with a Manicure and Pedicure
On those days when you are exhausted and makeup seems like too much effort, treat yourself to a manicure and pedicure. Relish the foot massages, unwind, and envision your new life as the chic mom at the park! Choose calming colors like white, baby blue, coral, lavender, or seafoam green to maintain a polished look, even on relaxed days.
Unleash Your Feminine Energy with Lingerie
One way to tap into your sensuality is by investing in some new lingerie. Allow yourself to feel sexy and empowered, both for yourself and your partner. Admire your bump underneath a red slip, connecting with your sensual side. 
Pamper Yourself with a 
Fine Art
Maternity Photoshoot
Pregnancy can sometimes be overwhelming, leaving you longing for a reminder of your true essence. Smile for the cameras and let us capture every extraordinary part of you.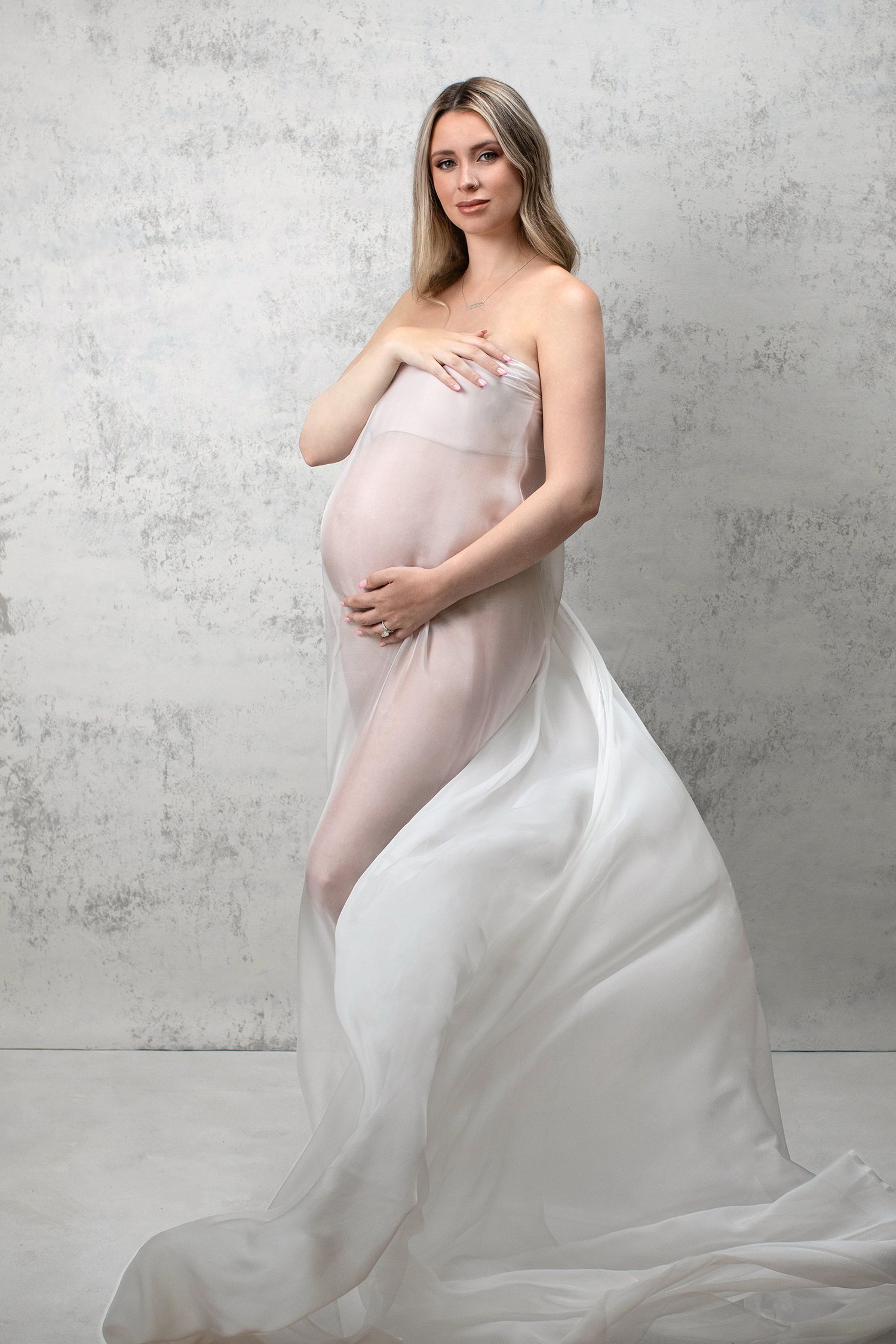 We're here to help you see the masterpiece that you truly are. Contact us today to book a session in our private studio.