Unsure what to wear for your upcoming luxury maternity photoshoot? Maybe you have so many ideas saved to your Pinterest board that you can't decide between a clean, polished look and a dark feminine look. At Miette, we believe every mom-to-be deserves a photoshoot that captures the many facets of her personality and the range of emotions she feels during pregnancy. 
That's why, unlike many studios, we offer our clients an unlimited amount of outfit changes in one shoot. You can explore multiple styles and aesthetics at our private studio in the center of Dallas. And the icing on the cake? You don't have to stress about finding the perfect outfits in your wardrobe; we have a stylist closet filled with options just for you.
Let's dive into some of our most popular styles that will make you feel like the radiant being that you are.
Dramatic Flowy Fabric at a Luxury Maternity Photoshoot
If you're looking to exude an ethereal and goddess-like appearance, our flowy Spanish and Italian silks are the way to go. Representing grace and elegance, these fabrics will drape beautifully, making you feel like Venus. This option is perfect for embracing your sexy, model side in stunning, timeless photos.
The Power of a Form-Fitted Dress
 Embrace your beautiful baby bump with a form-fitted dress that accentuates your changing body. This style highlights the love you have for your little one and showcases the joy of motherhood. The result? A series of photos that will undoubtedly make you feel beautiful and empowered.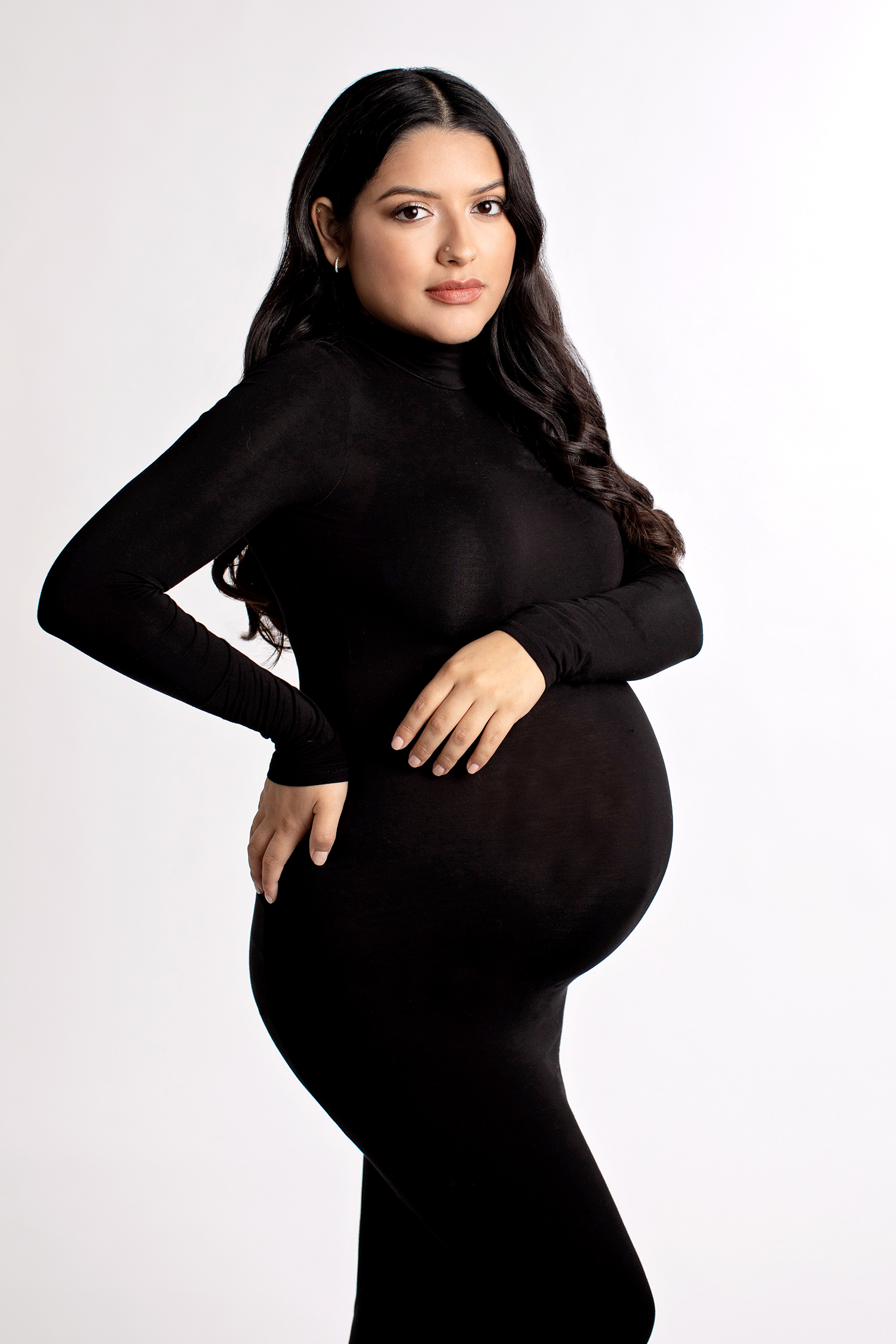 Wearing Jeans at a Luxury Maternity Photoshoot
For a clean, classic look that captures your authentic self, opt for jeans. This effortless and natural style presents you as calm, cool, and collected. Jeans allow your true personality to shine through. They highlight your confidence and simplicity, and give off a "cool girl" vibe.
The Poetry of a Nightgown 
 Want to embrace a romantic and feminine look? Our back-lit photo shoots featuring lace, satin, and details will make you feel like a glamorous Victoria's Secret angel. These soft, dreamy shots exude elegance and delicacy, making you feel like you're starring in your own fairytale.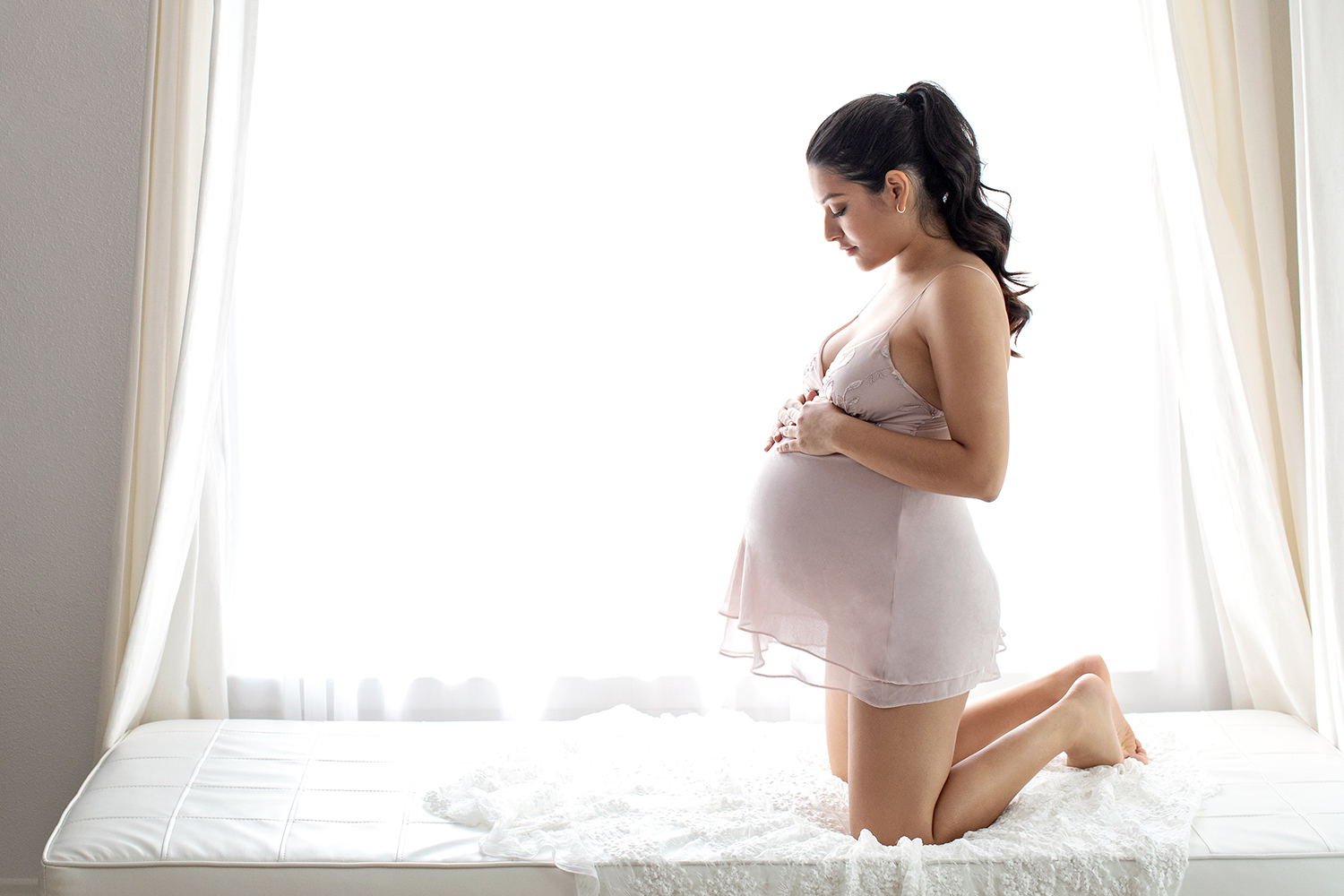 Book a Luxury Maternity Photoshoot with Miette Photography 
At Miette Photography, we are dedicated to empowering our clients through our maternity photoshoots. We believe that you can do it all: be an incredible mom, a strong woman, and pursue your dreams, all while feeling and looking amazing. Your pregnancy journey is unique and special, and we're here to capture your finest moments with grace and style. Contact us today, and get ready to have some fun exploring different styles that celebrate your motherhood.